24K Gold Collagen Luxury Face Mask
---
Tax included.
Gold Collagen Face Mask 
Our premium gold collagen masks are formulated with pure gold, natural bio-ingredients and hydrating compound to deliver a more defined, younger and glowing look. This luxurious and natural skin treatment is a perfect addition to your dermaplane facial treament.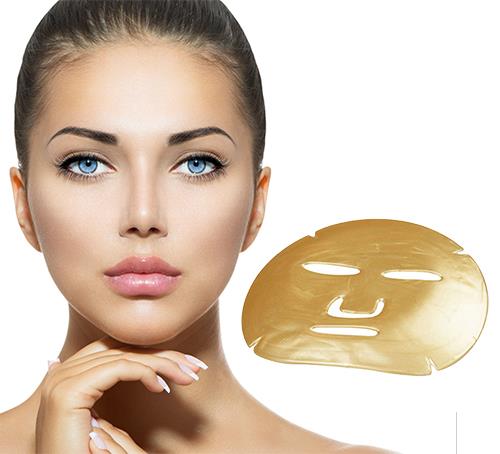 Gold slows down the skin collagen depletion and elastin breakdown. This stimulated cellular regrowth at the basal layer and regenerates, combats damaging free radicals, stabilizes skin immunity, rehydrates skin, and improves skin elasticity thus reducing the appearance of premature aging. 
The bio-active ingredients enhance face slimming, sculpting and evens out skin tone effectively.
The bio-collagen face mask effectively relieves chronic fatigue and diminishes the formation of fine lines, wrinkle, crow feet around the eyes. Minimising eye bags and fades dark circles remarkably. Collagen synthesis is activated due to better cellular 
metabolism and blood circulation around the eye tissue, improves elasticity and firmness, bringing you a youthful and radiant pair of eyes.
Single Use Mask, perfect to complete your dermaplane treatment in salon.
Free Shipping UK 
Related Products
---